Air Quality System Integration
Data Logging, Remote Communications, Mobile Monitoring, & More
ARS' field staff is equipped with the knowledge and experience to design your station given the constraints of geography, available infrastructure and budget, often employing innovative solutions to difficult problems. After all, not all monitoring sites are created equal. Some reside in city centers and enjoy easy access, proximity to power, and multiple communications options. Others are in remote mountain or desert locations, far from power lines, and out of reach of cell phone coverage. Air Resource Specialists routinely supports the entire spectrum of possible monitoring station scenarios based on these elements:
Site Selection – meeting the client's monitoring goals based on EPA guidance, airshed representativeness, local source encroachment, land ownership, access, and many other factors
Power Infrastructure – line power availability vs. solar or wind options
Communications – wired (DSL, cable, fiber) or wireless (cellular, WiFi, satellite)
Data Logging – Campbell Scientific, ESC, PC or instrument based
Instrument Configuration – customized to monitoring requirements
Security and Safety – for the site equipment, operators and maintenance staff
Permanent vs. Mobile Station – there are significant advantages to both, depending on the long-term needs of the client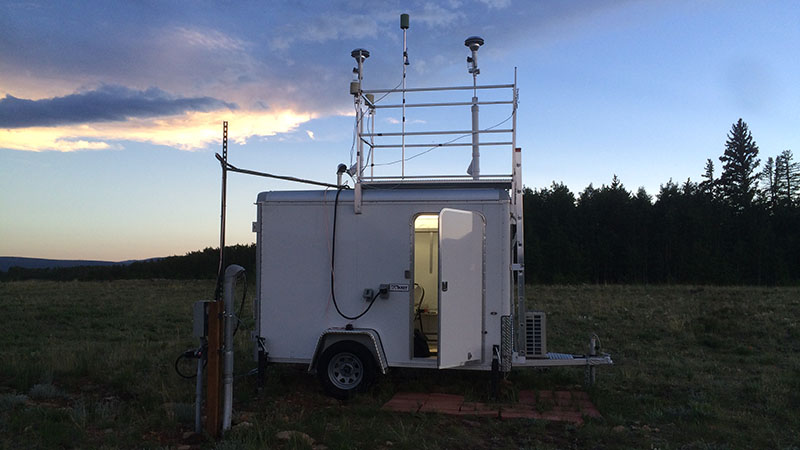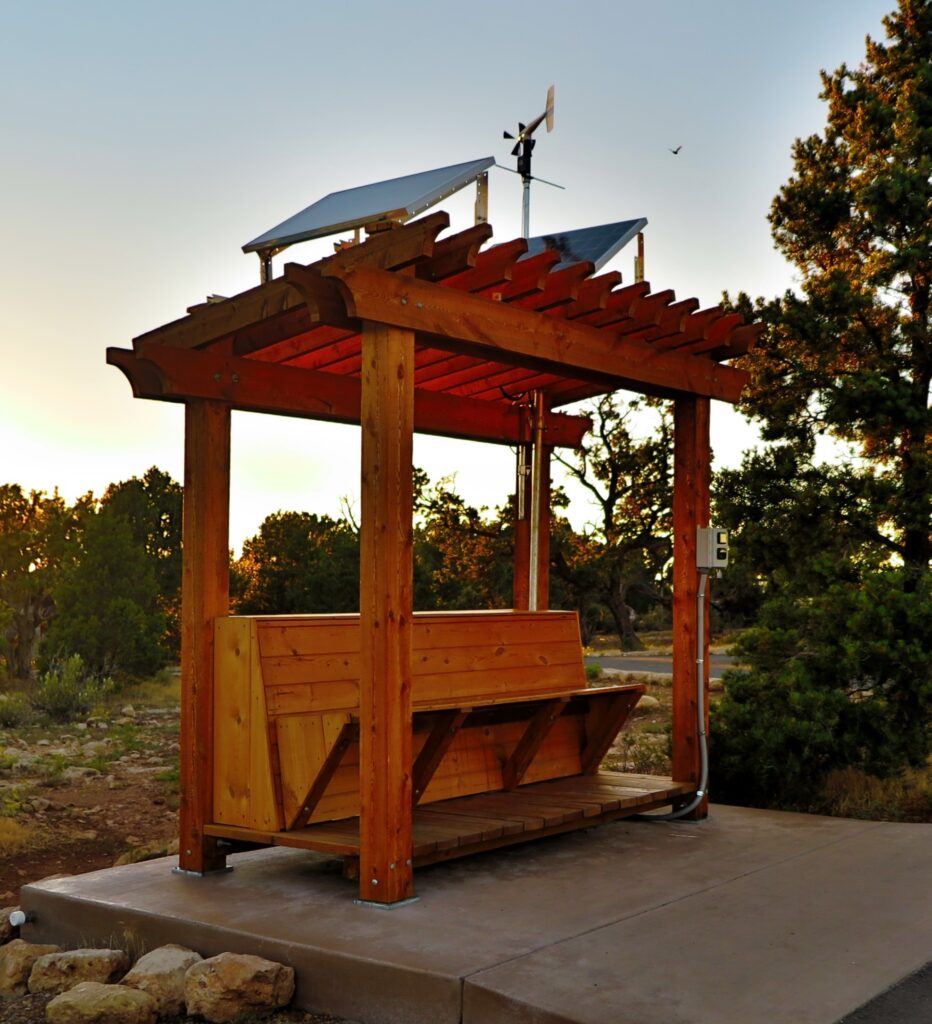 ARS has built EPA-style Village Green Benches for the City of Fort Collins, CO, and Grand Canyon National Park. The benches provide the public with real-time ozone, particulate and meteorology data AND a nice, shady place to relax and take in the view.
Case study
Denver Air Toxics Gradient
Read about a project we performed for the Denver Department of Public Health and Environment to study air toxics gradients along a residential section of Interstate 70.